Join us this Easter for some family theatre. Ernie's Journey is a magical circus theatre adventure for family audiences. The seamless integration of story-telling, circus, physical theatre, stage magic, poetry and puppetry will nurture and excite your inner-child. A young boy sets sail one day in search of happiness. He doesn't find it! Or does he?
An original live concert-harp score takes the tale from the dreamy realms of distant shores to the most raucous of sea shanties!
"The children really loved this performance! They squealed with laughter at the jokes and were wowed by the circus skills" – Sarah Peterkin – Take Art
"Ernie's Journey is a funny, fabulous and engaging show for young people. They ingeniously incorporate a range of circus skills, spoken word and audience interaction seamlessly into a crazy and appealing kid's adventure!" – Deborah Baddoo – TYCA
"Ernie's Journey was brilliant! Full of magic, salty tales and a warming story of friendship to boot. My five-year old loved it so much that he asked to go back to see it again tomorrow!"- Nick White – Wassail Theatre
Most suitable for children age 4+ but all are welcome.
Performance tickets: Adults £8, Children £5.50, Family of four £24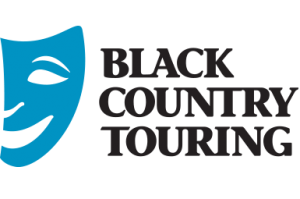 Supported by Black Country Touring
Watch Trailer
You may also be interested in
Easter, Families
Easter, Families
, from £8
I Spy With My Little Eye (plus free worksheets below) Molly and Bingo the Puppy-Dog are absolutely delighted…