EVENT CANCELLATION NOTICE
We regret to inform you that the Julie July Band event at Newhampton Arts Centre on November 11, 2023, has been cancelled. Refunds will be processed tomorrow.
We apologise for any inconvenience and appreciate your understanding.
Folk Rock Experience Tour – "Superb band of great musicians!"
"Julie has a voice that really echoes the late Sandy Denny. Go see them if you can, you won't be disappointed. One of the best folk-rock bands around at the moment!"
Folk Rock band, performing original music inspired by the folk, rock and blues movement of the 60s and 70s, including a dreamy mix of Sandy Denny's greatest hits.  Inspired by folk, rock and blues movements of the 60s and 70s. The band will also perform songs from their own Albums 'Lady of the First Light' and 'Wonderland'.
The line-up features musicians with Folk-Rock roots Dik Cadbury from 1970's Decameron (Bass, Vocals), Mick Candler – Decameron, Roll Movement (Drums), Steve Rezillo (Lead Guitarist), Caley Groves (Acoustic Guitarist), Carol Lee Sampson (Keyboards, Vocals) and Julie July (Vocals).
GIG REVIEW: "Any day is a good day to see the Julie July Band play live.  They have bags of experience under their belts now, and it shows.  Grins are exchanged onstage – clear evidence of musicians enjoying each other's playing.  It's a joy to behold!
That difficult trick of playing tight but sounding loose is evident on every song.  Quick warm up, they have that rare fluidity borne of rehearsal time put to good use and a healthy gig schedule.  From dialled-in rhythm section to creamy tasteful guitars, well-judged keys and 5-part harmonies with Julie's voice up front and in a class of its own…these guys are the real deal.
Of course, Julie and her band are not the only artists interpreting Sandy's matchless legacy, but on this showing, they are clearly leaders in the field.  But rather than bedding down in that much loved niche and resting on those hard-won laurels this group of musicians are reaching for more.  This is evidence by the solid body of recorded work behind them in the form of finely crafted albums which are available at gigs and elsewhere.
Catch them now because they sound like a band on the brink of a significant breakthrough.  Grab those front row gig tickets while you can because I suspect that as their popularity grows those tickets might soon become harder to come by!"(Marcus -Melbourne July '23)
Website:  https://www.juliejuly.co.uk/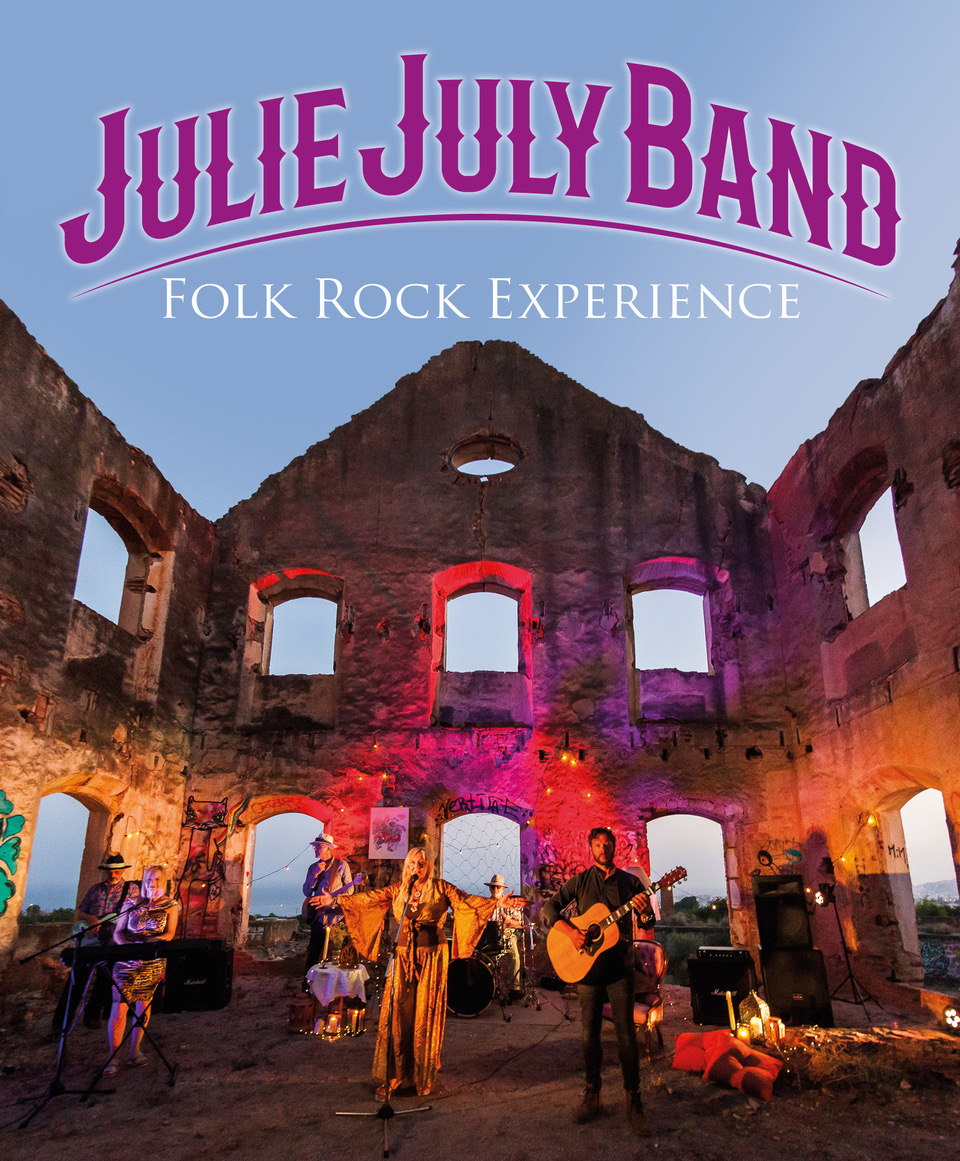 "Julie July and her band have delivered a first-rate collection of contemporary Folk-Rock music. Quality songs, superb vocals and forthright lyrics delivered with skill, technique and conviction. Perfectly conceived, recorded and superbly realised - this is proof that she is one of the brightest talents in the UK right now" John O'Regan Journalist & Broadcaster - fRoots, Living Tradition, LCCR.
Watch tour video
You may also be interested in
Folk at the NAC, Just announced, Live music
Folk at the NAC, Just announced, Live music
, from £15
Ward Knutur Townes found their sound when the world fell silent. In 2020, these three singer-songwriters, (Lucy Ward,…
Folk at the NAC, Live music, Summer at NAC
Folk at the NAC, Live music, Summer at NAC
, from £14
Lucky audiences will get two concerts for the price of one from two of the most respected British independent singer-songwriters this country has to offer.