Prices:
Child - Standard: £6.50
Adult - Standard: £9
Family - Standard: £25
Additional details:
For ages 3 - 8. Early bird saver tickets ending Friday 24th November!
After the highly successful SNOW PLAY in 2022, Lyngo Theatre return with Little Red Riding Hood in a snowy wild wood where something is roaming the forest, animals are mysteriously going missing and a little girl has just received a beautiful red cloak from her granny.
With puppetry, songs and music for all the family! We're sure you'll say what a great show we've got – all the better to thrill you with!
A wardrobe can take you to magical spaces, to all sorts of stories and wonderful places. Open our doors and it all comes alive through puppetry, songs and music from hidden hatches and secret compartments.

"Little Red Riding Hood is almost cinematic in its storytelling…all loved the effects, the magic and the catchy songs. 50minutes of pure childhood joy!" – number9reviews
LYNGO, a cherished children's theatre company, has its roots in the UK and strong bonds with Italy. With more than 15 years of history, LYNGO has consistently delighted audiences, both young and old, with a distinctive blend of lively entertainment and stunning visual storytelling. This unique combination effortlessly unearths the vibrant, poetic universe that forms the essence of LYNGO's performances.
This theatre company's defining features encompass an exceptional visual style, the imaginative use of props – in the form of beautifully designed, hand-made 'theatre toys' – and an engaging, authentic embrace of play that speaks to spectators of every age.
Critically lauded by The Stage, it's declared that "LYNGO has a firm grasp on the art of crafting theatre that resonates with the youngest audiences." This testament stands as a clear testament to LYNGO's unwavering commitment and proficiency in creating theatre productions that are perfectly attuned to their youthful viewers.
DOWNLOAD OUR FREE PRE SHOW ACTIVITY PACK HERE
Supported by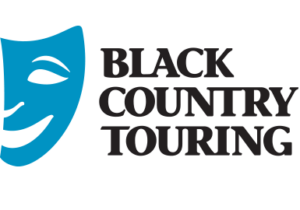 Almost cinematic in its storytelling...all loved the effects, the magic and the catchy songs. 50minutes of pure childhood joy! number9reviews
Watch Trailer