Time:
Doors Open: 7:30 pm
Event Start: 8:00 pm
A Selective Agency & Hug Presentation
SPACE – 
25th Anniversary Tour and More
(Spiders. Tin Planet, LYMTF, Suburban Rock and Roll, ATFFK Give Me Your Future, Music For Pleasure Music For Pain)
Demon Records/BBC Music will be releasing both Spiders and Tin Planet albums on coloured vinyl to celebrate the 25th Anniversaries of the records first release in the UK. The band will be commencing a UK tour performing a full set taken from both albums live for the first time in the bands history to promote the release in Dec 2022. The band are really excited to perform songs never played live before plus all the hits.

The band also release Music For Pleasure Music for Pain in Sep 2022, marking the bands 6th Studio Album.
The band are really happy with the new album which has been recorded in the bands Liverpool Studio and mastered at Abbey Road Studios, the record was engineered and produced by Phil Hartley and co-produced by the rest of the band, the record marks a true return to the earlier song writing of the bands early works on Spiders and Tin Planet.
www.spacetheband.co uk
The bands previous studio album Give Me Your Future was recorded and produced by Gramrny and Brit award winning producer Steve Levine who also worked with The Clash, Culture Cub, Beach Boys, Denice Williams and Gary Moore to name a few.
The bands 1990's hit Female of the Species making the top of the album charts with the "TFI Album" — (Number 1 in June 2015, and the 2009 re-release of the of the single achieved a silver award with BPI.
Tommy, Franny and the boys all said they are very proud of the "Give Me Your Future" album Tommy said working with Steve Levine was amazing, the man gets into your head to imagine the sounds you want before you have played them, a true genius, this record is the most Space record we have ever made and we all look forward to sharing the record with you all…….
Space have sold over 5 million records worldwide with album titles including "Spiders, "Tin Planer "Suburban Rock and Roll", "Attack of the Mutant 50ft Kebab" and "Give me your Future" along with ten top 40 singles and a host of other single releases to-date with tilles including "Neighborhood" "Female of the Species", "Me and You Vs. The World" "Avenging Angels" "Dark Clouds", and "Begin Again" Albums Spiders and Tin Planet have both been awarded double platinum disc status form the BPI
The band continue to write gritty edgy pop songs that captivate the imagination of the listener.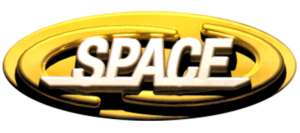 You may also be interested in