It's unusual to find someone who's as good a songwriter as an instrumentalist. Vera van Heeringen is that person. Firmly rooted in transatlantic traditions, her original contemporary Folk/Americana music showcases both these skills: Poignant, emotionally astute songwriting and firebrand instrumental virtuosity.  In September 2019, Vera released her third album, Won't be Broken, which has been described by the press as her best one yet.
A compelling performer, Vera conveys an easy warmth on stage.
Her live performances are intimate, understated affairs, allowing the music to speak for itself. Stripped back, potent, and full of groove. Outstanding flatpicking, heart-breaking lyrics, assured natural vocal tone and driving tunes are all integral to the show.
Vera Van Heeringen tours with a watertight acoustic trio featuring Andy Seward on double bass and Dave Luke on guitar, vocals and mandolin.
"This lady oozes class…" – John Atkins, fRoots
"She can play the acoustic guitar better than most…" – Alan Harrison, NoDepression
"Wistful melodies that aim for and hit the heart…" – Maurice Hope, Flying Shoes blog
"…ace guitarist Vera van Heeringen and her trio, delivering classy and effortlessly brilliant songs to an entranced Club Tent" – Cambridge Folk Festival 2018, Americana UK
Vera tours with a watertight acoustic trio featuring harmony king Dave Luke on guitar, vocals and mandolin, and double-bass stalwart Andy Seward. Dave has been the backbone of many hard-working country bands and toured extensively with Nashville singer songwriter Gail Davies, playing venues like the Grand Ole Opry. Musician and record producer extraordinaire Andy Seward was part of folk darling Kate Rusby's band as well as working with Eddi Reader, Andy Cutting, Martin Simpson and Brooks Williams.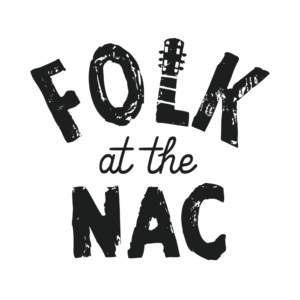 You may also be interested in
Folk at the NAC, Live music
Folk at the NAC, Live music
, from £14.00
Yorkshire folk singer Jack Rutter has established himself as one of the standout voices of the folk, roots…