Time:
Doors Open: 2:00 pm
Event Start: 2:30 pm
Black Country Beats Classic Albums Vol.1: The Nightingales – King Rocker OST
As part of the exhibition at Wolverhampton Art Gallery celebrating the best local musical talent, Black Country Beats will be hosting a series of exclusive events to celebrate seminal albums to emerge from the area, alongside the very people who made them.
'King Rocker' was one of 2021's break-out films, "an inspiring comeback story that feels profoundly necessary" (The Quietus). Despite living under the radar, the acclaimed anti-rockumentary spotlighted The Nightingales as one of the best bands in Britain. The accompanying soundtrack album invited new and old audiences to take a journey through a catalogue spanning over four decades. To celebrate the album's re-pressing, join band members Robert Lloyd and Fliss Kitson for a track-by-track analysis as they piece together memories behind their career-rejuvenating masterpiece of fan favourites and lost gems.
These unmissable events will include a track-by-track analysis of the album, plus an exclusive chance to quiz the creators about their work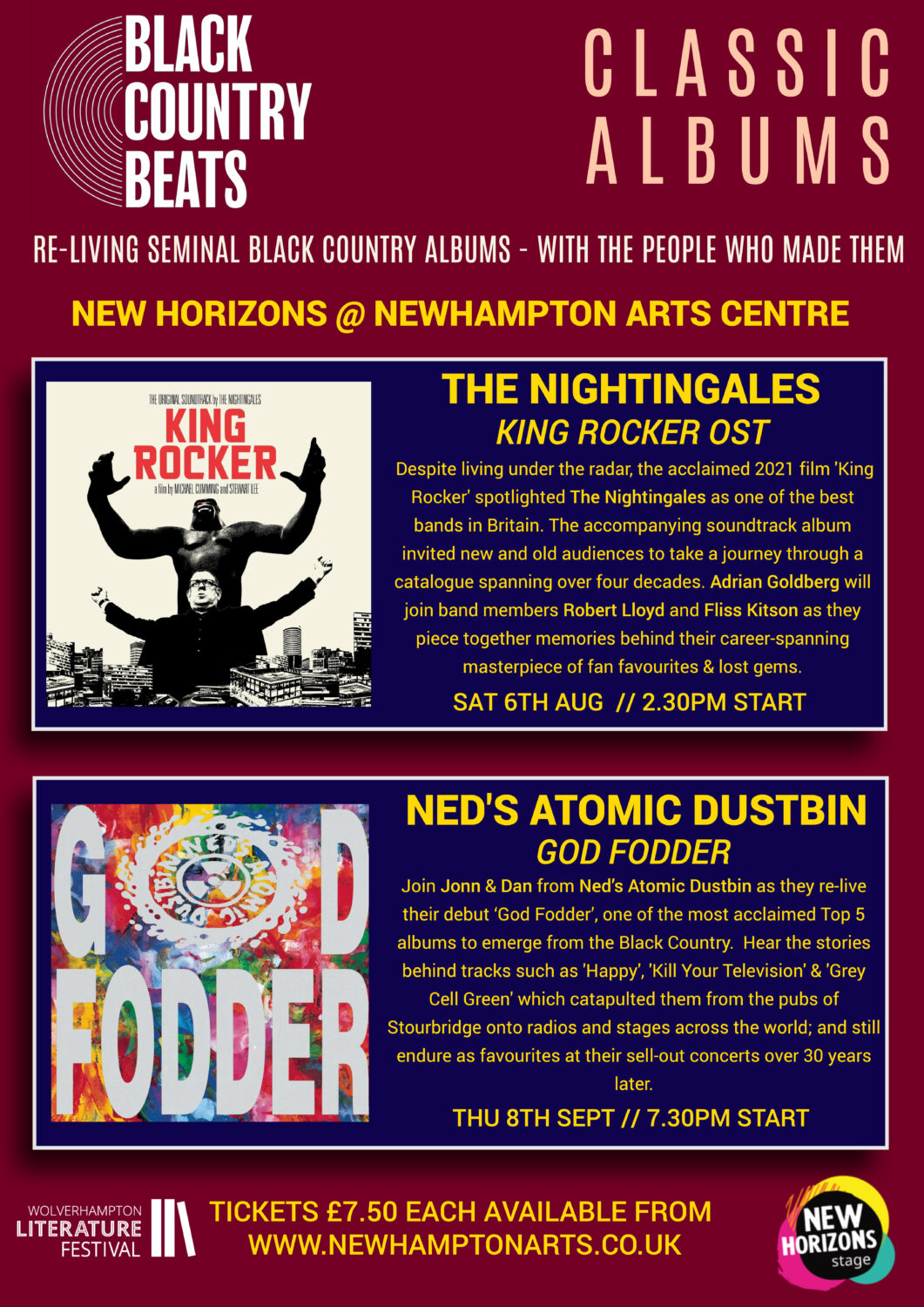 You may also be interested in