Time:
Doors Open: 7:00 pm
Event Start: 7:30 pm
Black Country Beats Classic Albums Vol.2: Ned's Atomic Dustbin – God Fodder
As part of the exhibition at Wolverhampton Art Gallery celebrating the best local musical talent, Black Country Beats will be hosting a series of exclusive events to celebrate seminal albums to emerge from the area, alongside the very people who made them, at the Newhampton Arts Centre's new outdoor marquee stage.
Join Jonn & Dan from Ned's Atomic Dustbin as they re-live their debut 'God Fodder', one of the most acclaimed Top 5 albums to emerge from the Black Country. Hear the stories behind tracks such as 'Happy', 'Kill Your Television' & 'Grey Cell Green' which catapulted them from the pubs of Stourbridge onto radios and stages across the globe – and still endure as favourites at their sell-out concerts over 30 years later.
These unmissable events will include a track-by-track analysis of the album, plus an exclusive chance to quiz the creators about their work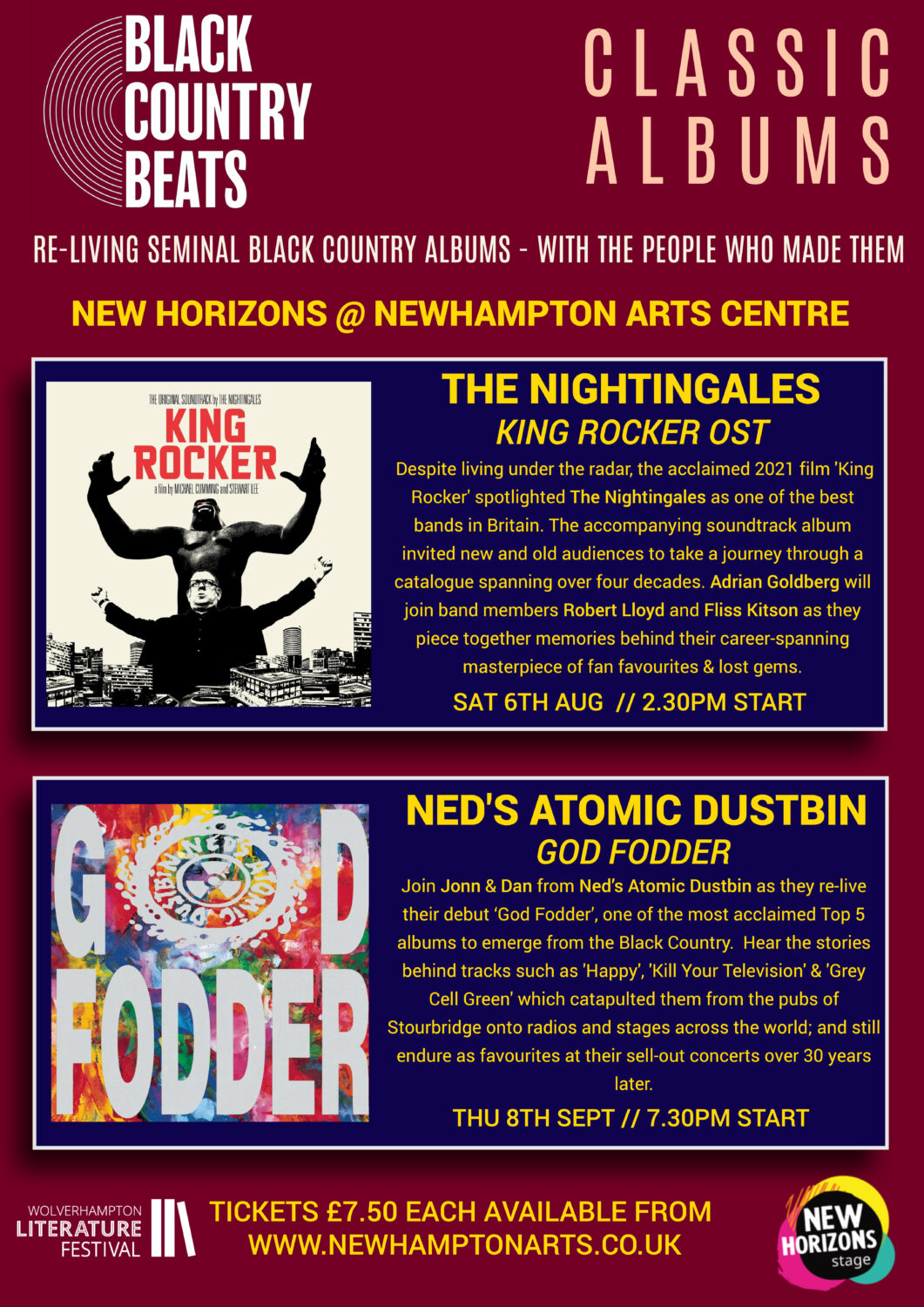 You may also be interested in