Time:
Doors Open: 1:30 pm
Event Start: 1:50 pm
Community – NEW SUMMER DATE – SATURDAY 2nd JULY – ALL PREVIOUSLY PURCHASED TICKETS REMAIN VALID
Community is a celebration of music in the West Midlands and the wider friendships that arise when like minded individuals come together.
More than ever, the camaraderie and mutual respect between local artists is fuelling a wealth of creativity and has spawned a particularly vibrant local scene. One that simply has to be heard and enjoyed.
In these days of social media, it's easier than ever to get close to people and feel part of a community.  However, it's also easy to feel distanced.  Community not only looks to bring people together through a shared love of live music but at the same time raise money for those who don't feel able to meet up or talk.  For that reason, all profits will be donated to Wolverhampton Samaritans with the hope of helping those who feel they have no-one to turn to.
Your Community Line-up;
Alex Ohm – Watch video below
Giant & The Georges (acoustic)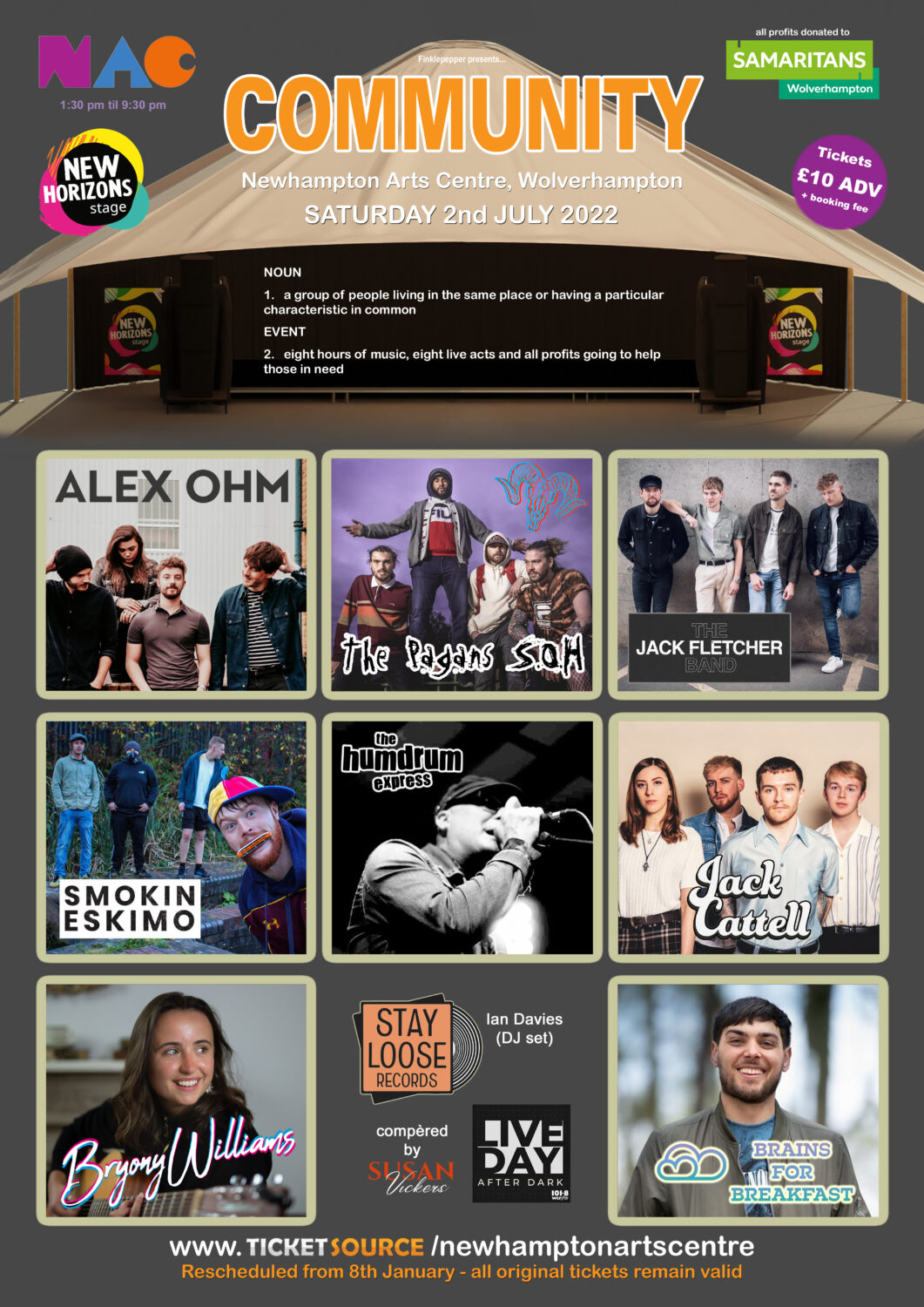 You may also be interested in