Multi award-winning contemporary folk artists Jackie Oates and John Spiers meld together their shared love of English traditional folk tunes and songs with their fine voices and expertly played acoustic instruments.

Audiences can look forward to a fresh, uplifting and poignant evening. Their FESTIVE CONCERTS are a beautiful and heart-warming antidote to the materiality that can be a feature of the Christmas season. The duo perform captivating traditional Christmas carols and tunes from England and beyond.
Many of the songs were originally sung by lace-making factory girls to keep time whilst crafting lace and to add enjoyment to their work; the album title makes reference to a line from one of such songs. Beautifully in synergy with the handmade nature of the source songs, the CD comes as a limited edition, hand-stamped, entirely handmade album.
Although followers of British folk music will be familiar with Jackie and John from their other high calibre bands, this collaboration began quite innocently and spontaneously when the pair first started playing together for fun during guest spots at Nettlebed Folk Club in Henley-on-Thames. Recognising the potential, they began working together on material from their native county of Oxfordshire.
'Jackie Oates and John Spiers are a fine match, the tunes elegantly paced and played, while Oates remains one of our finest singers.'  – Folk Witness
BIOGRAPHY – JACKIE OATES
Jackie is a folk singer, song-writer and musician. A central figure in English traditional music, Jackie is regarded as one of the country's best loved folk performers. Her 8th solo studio album, Gracious Wings, took flight in September 2022, receiving acclaim from the music press both within and beyond the folk genre. In the 14 years since her iconic coming of age album Hyperboreans Jackie has continued to build her large and varied following, write her own material, include surprising covers into her albums and breathe new life into the traditional gems she unearths. Jackie collaborates with a diverse array of artists and commissions, seeking new and surprising artistic corners to illuminate with her voice, research and musicianship. More at www.jackieoates.co.uk
BIOGRAPHY – JOHN SPIERS
John Spiers, better known in folk circles as Squeezy, is one of the leading melodeon players of his generation. Well known for his partnership with Jon Boden as well as being a member of Bellowhead, the most successful folk band in recent history. John was also a member of Eliza Carthy's band, featuring on her 2002 Mercury nominated album, Anglicana. He now plays with Peter Knight, fiddle player from Steeleye Span and is also a member of the Gigspanner Big Band. Mixing infectious dance tunes with incredibly sensitive and moving slow airs on a mind-boggling range of different squeezeboxes, John's solo shows are a mixture of traditional material and his own more intricate compositions. More at www.johnspiers.co.uk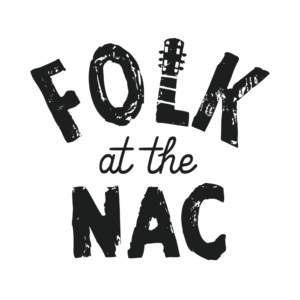 'Jackie Oates and John Spiers are a fine match, the tunes elegantly paced and played, while Oates remains one of our finest singers.' Folk Witness
Watch Oates & Spiers - God Rest Ye Merry, Gentlemen (live at Downend Folk & Roots)
You may also be interested in