Additional details:
Scroll down for the breakdown of film, times and dates
Welcome to Wolverhampton Film Festival
Wolverhampton Film Festival is taking place over the space of 3 days within one of the the city's cultural gems in the Newhampton Art Centre, the focus is to offer a platform that gives all filmmakers a chance to showcase their true potential!
Join us for a grand mixture of films, workshops, and networking opportunities!
In the summer of 2021, the idea of the festival was launched and co-founded by local talents Gurjant Singh and Arun Kapur with the aim to champion the city of Wolverhampton. Through their mutual love of film and their hometown, it became a goal to give back to the city through the medium of film.
Whether it be you are a film enthusiast, creative or general public, Wolverhampton Film Festival is on a journey to bring people together from all walks of life. Wolverhampton Film Festival also aims to connect users from all parts of the Industry whether they be senior or just at the beginning of their journey.
Film Programme
Please note that these films will be played in a random order.
CLICK ON EACH SLOT TO BOOK TICKETS
DAY 1 – 26/05/23
Welcome to the open networking event that is being hosted by one of our supporting partners that is Create Central UK!
A opportunity to meet many like minded creatives from the industry and network!
If you wish to be part of the networking, please reserve "Slot 1" tickets 
SLOT 1 7.00PM – 8.45PM
1. Rushed – 15 mins
2. The Face of Answers – 8 mins
3. Exhibit A – 4 mins
4. Azuki – 4 mins
5. Broken Vase – 9 mins
6. Wheel Gone Kid 3-Rolling In It – 5 mins
7. Gravitational Fields – 15 mins
8. What's The Matter Yazoo? – 7 mins
9. Risk – 6 mins
10.Dosed – 7 mins
11.Hard to reach – 14 mins
SLOT 2 9.00PM – 10.30PM
12.Tortoise & The Hare – 4 mins
13.Pelican – 4 mins
14.Toast – 2 mins
15.The Wait – International – 10 mins
16.Never die – 4 mins
17.Frankie – 11 mins
18.Here lies – 11 mins
19.Aelfread – A Tale from a Glass Darkly – 5 mins
20.The Wait UK – 10 mins
21.Stay with me – 9 mins
22.The Harrowing – 5 mins
23.Just 14 Promotional Trailer – 10 mins
10.30pm – Networking
DAY 2 – 27/05/23
SLOT 3 11.00AM – 1.00PM
24.Scraggyneck – 26 mins
25.Moulding the Future – 20 mins
26.As December Falls – Mayday – 3 mins
27.The Doll – 7 mins
28.Ferocious Dog – Too Late – 3 mins
29.Order of RA – 8 mins
30.Alone – 4 mins
31.Crush – 21 mins
32.Arabesque – 30 mins
33.Good Grief – 10 mins
SLOT 4 2.00PM – 4.00PM
34.Mug – 11 mins
35.A Language of Shapes – 6 mins
36.Mere Pappa – 25 mins (sat)
37.The Magical World Of Miracles – 27 mins
38.Bubble – 15 mins
39.Ghosted – 7 mins
40.Piyara – 4 mins
41.Hands – 2 mins
42.Sparring all-stars – 26 mins
4pm-5pm – Networking
SLOT 5 – 5.00PM – 7.00PM
43.The rock in the sea – 40 min
44.The Gig – 14 mins
45.Searchlight – 30 mins
46.Have You Seen Jessica? – 21 mins
47.Twenty Objects from a Sixties Childhood – 1 mins
48.For two pins – 2 mins
49.Things we never said – 16 mins
7pm – 8pm – Networking
9pm – 10pm – Networking
DAY 3 – 28/05/23
Slot 6 – 12.00PM – 2.00PM
50.Write off – 14 mins
51.Limina (18plus )- 7 mins
52.Neurodegenerate – 1 mins
53.Backsilver Street – 1 mins
54.Blind Spot – 13 mins
55.Salz got herpeez – 13 mins
56.Sonar – 6 mins
57.Baggage – 29 mins
58.A last resort – 17 mins
59.Burnt Toast and Cigarettes – 20 mins
60.GSNE – Girl Skate North East -5 mins
SLOT 7 – 3.00PM – 5.00PM
61.Boy in the back seat – 13 mins
62.The house – 10 mins
63.Ghanimah – 9 mins
64.A serious house – 12 mins
65.Mama's watching – 11 mins
66.Birdsong – 9 mins
67.Itching – 8 mins
68.Oh Phelia, What Have You Done? – 9 mins
69.Ourselves Alone – 11 mins
70.The Mourning Bird – 15 mins
71.Short Stay Long Stay – 15 mins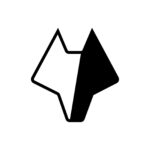 You may also be interested in