Wolverhampton music enthusiasts, get ready for an amazing spring season at the Newhampton Arts Centre. Selective Agency has announced two incredible live music events scheduled to take place at the NAC.
Martin McAloon: Celebrating 40 years of Prefab Sprout
In September, fans will be treated to a rare and intimate performance by Martin McAloon, a key member of the iconic band Prefab Sprout. Martin will be showcasing an extensive selection of hits from the band's extensive catalogue, celebrating over four decades of his brother Paddy McAloon's songwriting prowess. This unique event provides a fantastic opportunity to enjoy these timeless songs in their purest form.
The performance is set to take place on the centre's outdoor covered stage, aptly named 'The New Horizons Stage.'
SPACE invades Wolverhampton as tour blasts off
In another thrilling announcement, the band SPACE will embark on their 25th Anniversary Tour, which includes performances of songs from their albums Spiders, Tin Planet, LYMTF, Suburban Rock and Roll, ATFFK Give Me Your Future, and Music For Pleasure Music For Pain.
To commemorate the 25th anniversaries of Spiders and Tin Planet, Demon Records/BBC Music will release both albums on colored vinyl for the first time in the UK. As part of the celebrations, SPACE will tour the UK and perform a full set of songs from both albums, including never-before-played tracks and all the hits.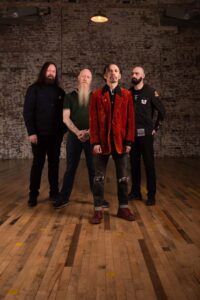 In addition to the anniversary tour, SPACE will release their 6th studio album, Music For Pleasure Music for Pain, in September 2022. Fans in Wolverhampton can catch SPACE live on the NAC stage on October 28th.
Live Music for All
These fantastic music announcements further enhance the already impressive line-up of live music events planned for 2023 at Wolverhampton's  Arts Centre. The year will feature Scott Matthews' highly anticipated tour, showcasing his soulful tunes and captivating performances. Additionally, HOUSE Of ALL is set to deliver an unforgettable experience with five key members of the legendary band The Fall playing live on stage. Folk music enthusiasts will also be delighted by the addition of Lady Maisery to the NAC's ever-growing folk program, as the acclaimed trio promises to captivate audiences with their harmonious vocals and skilful musicianship. Adding to the live jazz programme, saxophonist, composer and band leader, Jasmine Myra brings her euphoric and uplifting sound, influenced by artists as diverse as Bonobo, Olafur Arnalds and Kenny Wheeler, artists whose music shares an emotive quality that you can also hear in Myra's own compositions.
With such an eclectic and exciting selection of live events, 2023 promises to be an extraordinary year for music lovers in Wolverhampton.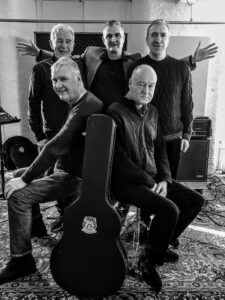 Don't miss these extraordinary live music events at Wolverhampton's Newhampton Arts Centre – get your tickets and mark your calendars now!
You may also be interested in