Time:
Doors Open: 5:00 pm
Event Start: 6:30 pm
Lady Maisery is a BBC Radio 2 Folk Award nominated trio from Hannah James, Hazel Askew and Rowan Rheingans
PLUS SUPPORT
Award-winning vocal trio Lady Maisery celebrate over 10 years of innovation at the forefront of the English folk scene. With their unique approach to harmony singing, intelligent and thoughtful arrangements of both traditional repertoire and original compositions, Hazel Askew, Hannah James and Rowan Rheingans harness and celebrate their united voice. Whether unearthing a feminist twist hidden in a traditional tale, delivering a poignant anti-war ballad, or showcasing their immense multi-instrumental talents in original compositions that draw on a myriad of musical influences.
"the most exquisite vocal harmony work on the English folk scene" – The Guardian
This concert will be held on The New Horizons Stage
Doors 5pm
Start 6.30pm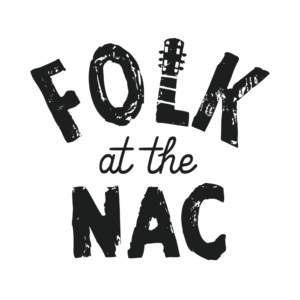 You may also be interested in
Folk at the NAC, Live music
Folk at the NAC, Live music
, from £14.00
Yorkshire folk singer Jack Rutter has established himself as one of the standout voices of the folk, roots…
Folk at the NAC, Live music
Folk at the NAC, Live music
, from £18.50
EVENT CANCELLATION NOTICE We regret to inform you that the Julie July Band event at Newhampton Arts Centre…