Free Colouring Sheets for Thumbelina: Prepare for a Magical Half-Term Performance – Download and Experience the Enchanting World of Thumbelina at Newhampton Arts Centre This Half-Term
The Newhampton Arts Centre is thrilled to present "Thumbelina", an enchanting tale of a miniature girl navigating the vast expanse of the world. As a special treat for our audience, we're offering free colouring sheets for download, allowing families to immerse themselves in Thumbelina's world ahead of our half-term performance. Directed by Rachel Dean, the show is brought to life with live music, dance, and song. Audience members, both young and old, are invited to assist Thumbelina in her adventures, from escaping a ravenous toad to building a cozy shelter.
Designed for children aged 3-8 and their families, this performance promises a magical experience for all.
Not only are the colouring sheets free, but this event is also part of our "Pay What You Can" initiative, ensuring everyone can enjoy the magic regardless of their budget. With the beauty of nature at its core, this gentle and playful show has received rave reviews from attendees. Download your colouring sheets today and join us in celebrating Thumbelina's spellbinding journey.
This event is supported by Black Country Touring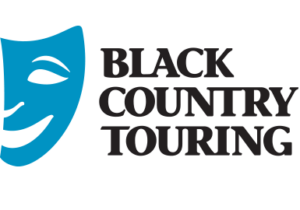 Related event
31 October 2023, from £1
Brought to life through live music, dance and song, Thumbelina is helped by the audience to escape from a hungry toad, build a shelter from sticks and through their play, give her the strength to carry on and make it safely home.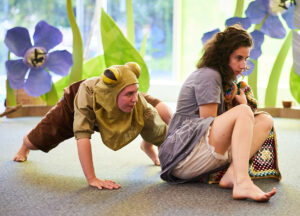 You may also be interested in