Live Jazz in Wolverhampton: Newhampton Arts Centre Unveils Premier Line-Up
Newhampton Arts Centre in Wolverhampton is poised to become the jazz hotspot, hosting a series of spectacular jazz concerts this autumn, showcasing some of the finest talents in the jazz world.
Kicking off the season at the end of this month, we have the dynamic performance of Shivraj Singh's 'Loophole'. Shivraj Singh, a rising bass player from Birmingham, has collaborated with some of the leading figures in the UK jazz scene. His trio, 'Loophole', which includes Steve Saunders on guitar and Luke D'Aulerio on drums, experiments with non-cyclical forms, drawing influences from diverse musical genres. The performance will be elevated with the special guest appearance of saxophonist Soweto Kinch, who has been mentoring Shivraj as part of the Jazz Central Mentoring Programme for Jazz Midlands.
On 8th November is the ground-breaking drummer, composer, and educator, Ari Hoenig. Celebrated for his significant influence in both the jazz and drumming world, Ari, in celebration of his new collaborative album 'Enchanted', will be joined by Tom Ollendorff on guitar and Viktor Nyborg on double bass.
it's a double treat in November as the season continues on 17th with the multi award-winning Alison Rayner Quintet (ARQ). Led by the talented bassist and composer Alison Rayner, ARQ is known for their richly nuanced compositions and folk-infused melodies. With accolades such as the Ivor Novello Composer Award in 2019, the quintet is set to preview material from their eagerly anticipated album, 'All Will Be Well'.
As winter sets in, the 21st of December promises a festive treat with two of the UK's jazz luminaries, saxophonist Tim Garland and pianist Jason Rebello. Their combined legacy, from Tim's association with the iconic US pianist Chick Corea to Jason's collaborations with legends like Wayne Shorter and Branford Marsalis, ensures a performance filled with virtuosic eclecticism and soulful lyricism. Audiences can look forward to selections from their duet album 'Life To Life', including soul-stirring interpretations of classics like 'Moon River'.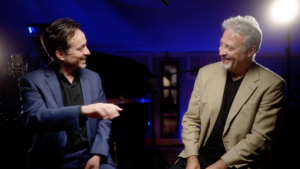 Booking your tickets in advance is highly recommended to ensure you don't miss out on live jazz in Wolverhampton.
You may also be interested in