A Month of Mesmerising Performances Awaits! – What's on in October at NAC
We've curated a exciting month filled with captivating performances that cater to all tastes. This October, we've meticulously curated a lineup of performances that are bound to leave an indelible mark on your hearts. From heartwarming family tales to foot-tapping music and rib-tickling comedy, there's something for everyone.
The Magic of Theatre for Families This October half-term, immerse your family in the enchanting world of "Thumbelina". Dive into this timeless tale and let your imagination soar. And here's the cherry on top: In our special 'Pay What You Can' theatre season, YOU get to decide the ticket price. It's our way of making theatre accessible and enjoyable for all.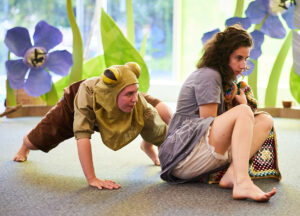 A Music Extravaganza Awaits For the music aficionados out there, brace yourselves for some electrifying performances. We're ecstatic to welcome the iconic band SPACE and Casey Lowry  heads to Wolverhampton with his absolutely FREE event thanks to a collaboration with Music Venue Trust and Coca- Cola.
Laughter is the Best Medicine Need a dose of laughter? Look no further! The incredibly talented Nabil Abdulrashid brings his "The Purple Pill" comedy tour to NAC. Prepare for an evening filled with laughter, wit, and sheer entertainment.
Folk Tales Come Alive Our cherished folk programme is back with a bang! Experience the magic as Lucy Ward, Svavar Knutur, and Adyn Townes come together, weaving their tales into soft harmonies and intricate melodies that resonate with the soul.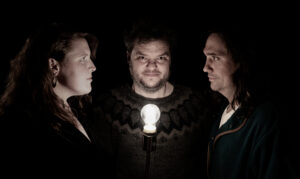 But wait, there's more! We've got a whole bunch of cracking events lined up just for you. Curious? Take a peek at our full listings here and see what's cooking. From folk tunes to epic shows, there's something for everyone. Grab your tickets and let's make some memories this Autumn at NAC. We can't wait to hang out and share all the fun stuff we've planned. See you super soon!
You may also be interested in