The Newhampton Arts Centre (NAC) is excited to announce the annual art and photography challenge, "Paint the Day Wolverhampton 2023". The weekend of June 24-25, starting at 9:00 am, artists and photographers of all disciplines and abilities are invited to capture a scene in just 24 hours within a three-mile radius of the NAC.
The challenge is open to professional and amateur artists, including under-16s. All forms of visual art are welcome, including but not limited to drawing, painting, and photography. The finished creations will be exhibited at the NAC's Gallery Hall, where they will be available for auction.
Registration fees are £6 for early adult registration, £5 for students, and a family ticket for £12. These early bird prices are available until June 23rd, after which prices will increase slightly. Participants are encouraged to sign up early to benefit from the reduced rates.
Prizes will be awarded in various categories, including painting, drawing, and photography, as well as a public vote. The grand prize for the best overall piece is £200, with runner-up prizes provided by the Wolverhampton School of Art.
Following the challenge, the NAC will host a free public exhibition from June 25th to July 2nd, featuring all the remarkable artworks produced throughout the challenge. The exhibition, open daily from 11am to 4pm, will also host a free drop-in art workshop for children on June 25th. Attendees will have the opportunity to bid on original pieces from the event and participate in a public vote for their favourite artwork.
For further details, including terms and conditions of participation, please visit our website or reserve your place directly on our 'Paint the Day 2023' event page. We look forward to seeing you there and witnessing the wonderful array of talent on display!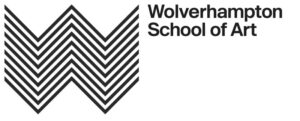 Related event
24-25 June 2023, from £5
Paint the Day Wolverhampton 2023 Calling all artists & photographers: Can you create a masterpiece in 24 hours...
You may also be interested in